This event has now concluded. Some of the links on this page may no longer work.
The ALPMA 2019 Summit will provide delegates with a framework and a clear pathway forward to confidently lead their firms into the future.
Operating within a rapidly changing industry can be daunting and, even more so, without a clear framework in place. The ALPMA Summit will provide guidance about how to best approach the changing world we live in and assist to answer critical questions that will help define your pathway forwards.
Come and talk to the Confirm team at Booth 60.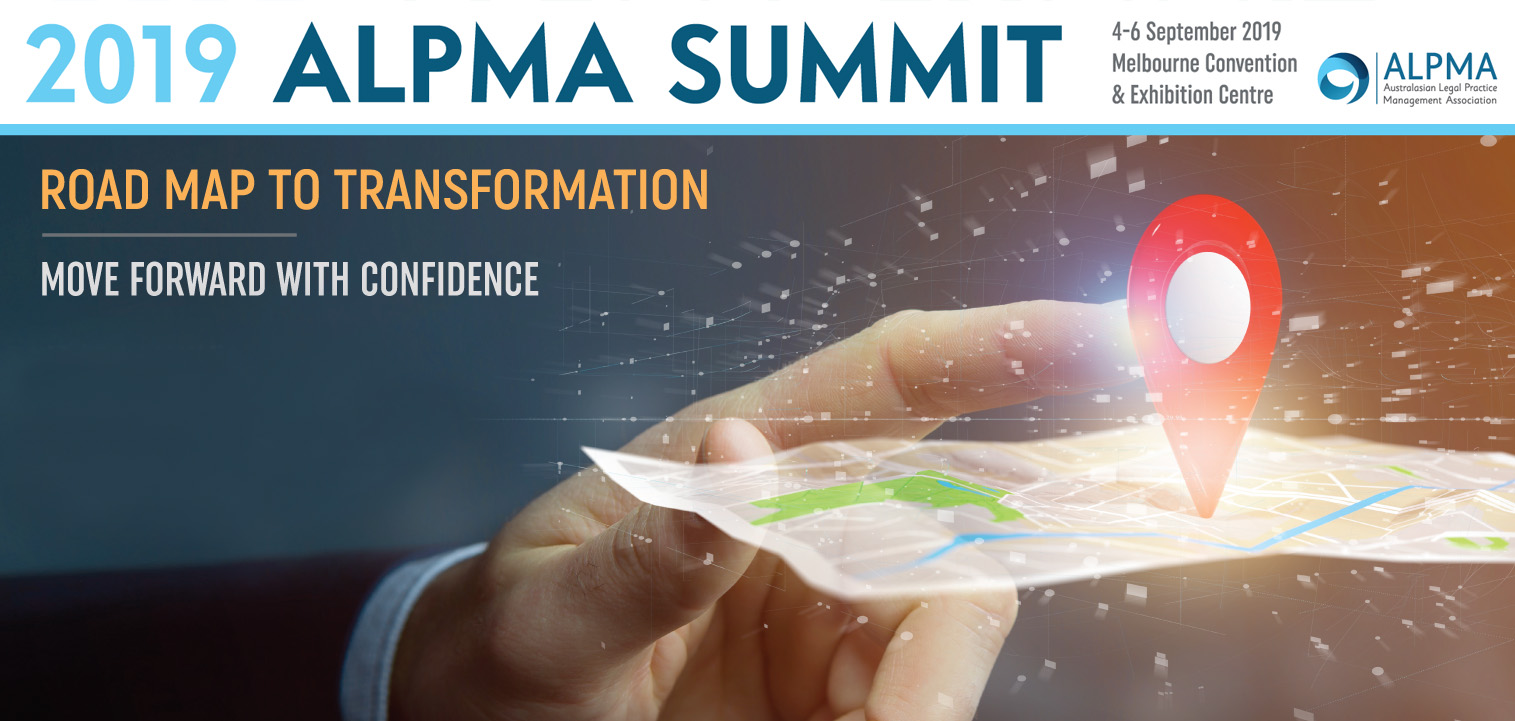 The ALPMA 2019 Summit will offer a variety of learning opportunities including:
workshops
mini-hackathons
seminars
interactive sessions
deep dive problem solving
case studies
thought leadership awards
partner intel
networking
and industry research.
Join more than 400 law firms and industry leaders at the largest legal management conference and trade exhibition in the Southern Hemisphere.