Our new Qld Traffic Incident Reports interface is now available.
We've completely redesigned our Qld Traffic Incident Reports service, introducing new technology and features to make searching for police reports as simple as possible. Our new, secure system is available now – here are some of the key features.
So what's changed?
Our Qld Traffic Incident search screens have a new look and feel, with feedback and onscreen help as you enter your search details. Four search options are available with instructions provided onscreen as you progress.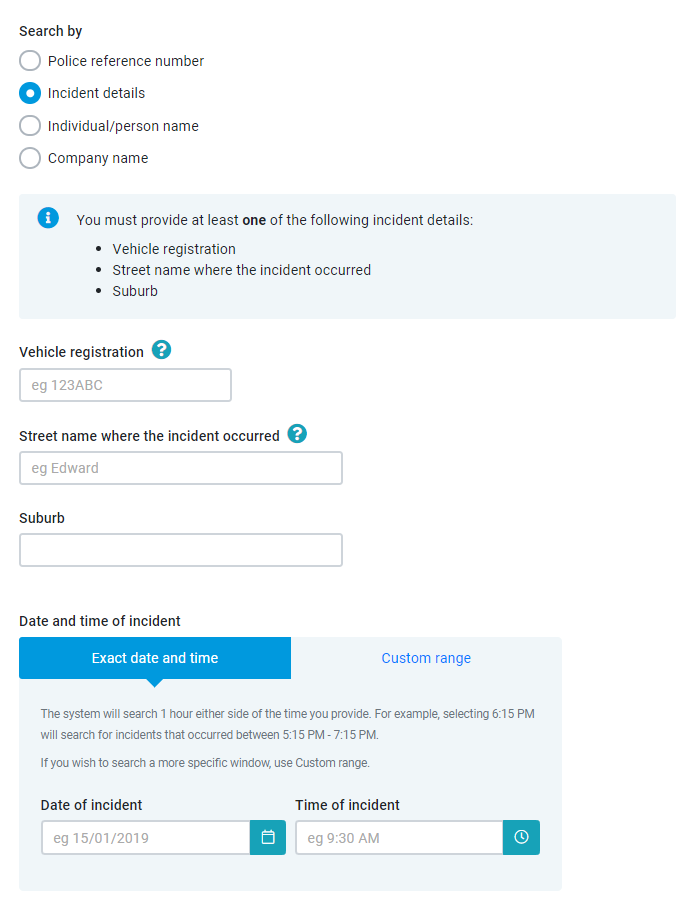 You can find additional information wherever you see a question mark icon. Simply hover your mouse over the icon to view the details.

We've now made it easier to complete your search with dynamic error messages and search tips displayed as you enter your details. These messages will also update in real-time as you modify your information, helping you get the best results.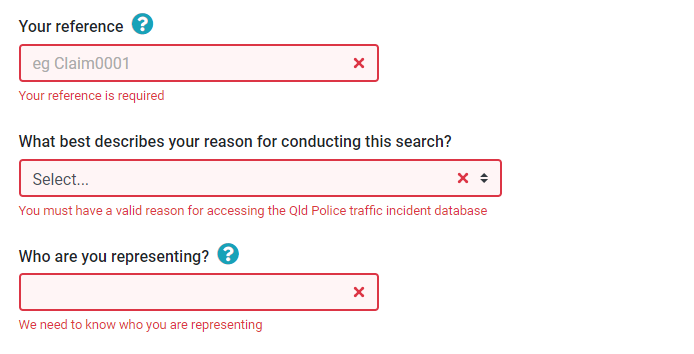 We've received a lot of feedback from our clients regarding how we deliver search results. Based on this feedback, we've designed a cleaner result screen that also gives you the option to have your result emailed.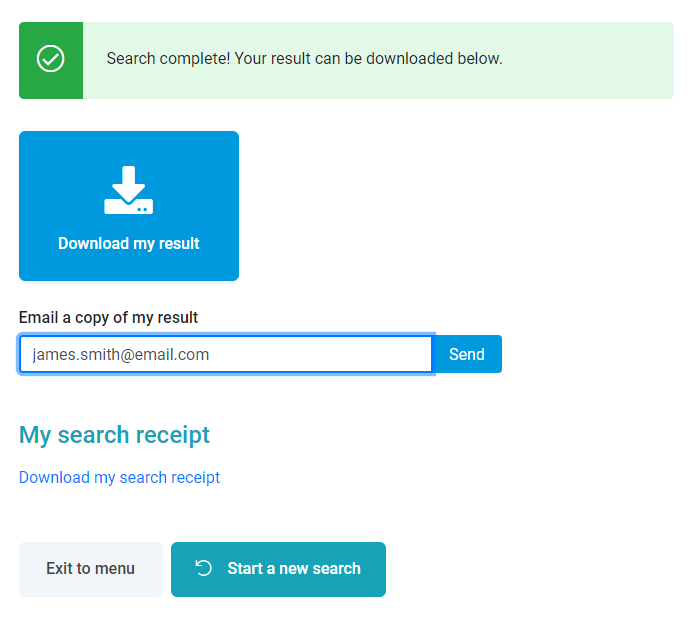 How do I get more information?
For more information about our Qld Traffic Incident Reports, including important information about who can access this service, please see our Police reports product page.
For additional assistance, or to provide feedback, please contact our service centre on 1800 773 773 or at confirm@citec.com.au.